Google is about to launch a free version of Google Optimize 360 which will integrate with your Google Analytics and allow you to run optimisation tests on your website, quickly and easily. You can request an invite now. Once the free version of Google Optimize 360 is released (scheduled for October) you will be amongst the first to be able to use it to run A/B, multivariate and redirect tests on your website. Google Optimize is a lot like Optimizely but has the advantage of amazing integration with Google Analytics (as you'd expect).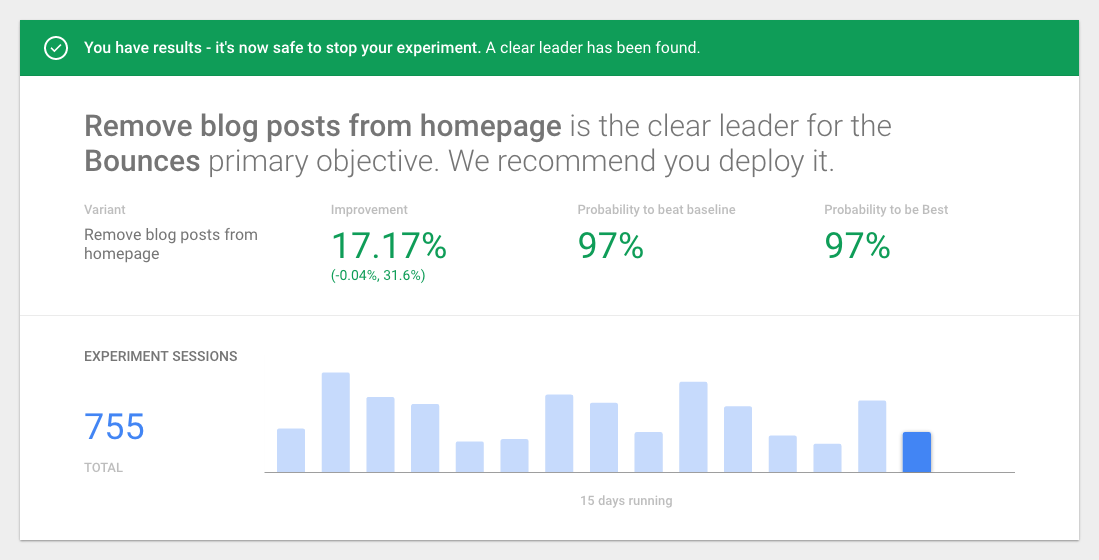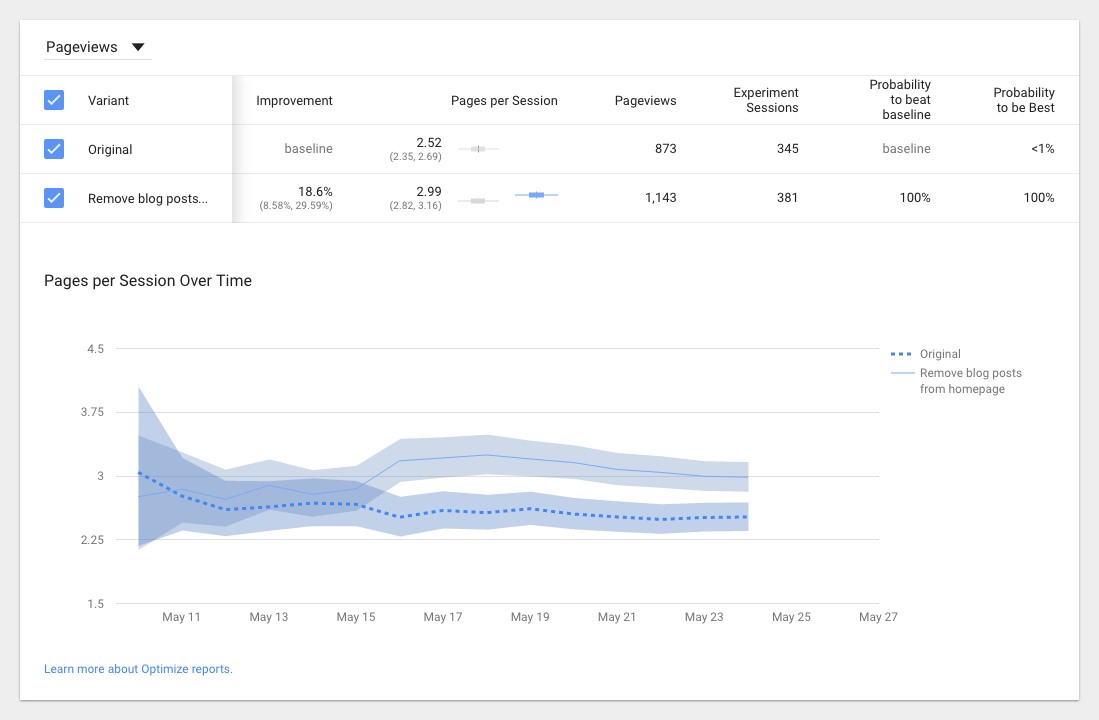 About the paid version of Google Optimize
Google Optimize is part of Google Analytics 360 Suite launched at Google's Performance Summit earlier this year. Google Analytics 360 Suite provides premium (aka paid) features to enterprises to facilitate fast and easy processing of high volumes of data. True to its name it comprises a suite of products, from tag management to analytics, attribution and reporting, that work together to provide access intelligent marketing insights.
In his presentation at the Google Performance Summit, Matt Lawson, Director Performance Ads Marketing, revealed Google Analytics 360 Suite was developed to help users provide "relevant and helpful experiences for their customers". He said that while the shift to mobile was making marketing more complex there was now a bigger opportunity than ever "to reach more people and measure their behaviour".
This focus on customers extends to creating personalised experiences for your users and one way to achieve this is by using Google Optimize 360 which allows you to run optimisation tests on your website. Combined with the power of Google Analytics, you can target tests to particular segments of your audience, allowing you to improve user experience through to increasing your conversion rate.
Here are some of the benefits of Google Optimize 360:
Faster, easier and more frequent A/B tests, multivariate or redirect tests
Winning experiment and test variants can be deployed with a few clicks
Existing audiences and goals can be used to run site experiments
Richer insights to improve user experiences, campaigns and ROI
Visual editing interface makes text and image adjustments simple
Advanced experiment targeting to custom build audiences
Conclusion
I bet Google Optimize is going to be your go-to conversion optimisation tool. It's simple to use and integrates seamlessly with Google Analytics. One thing you should consider is what you're going to test, since it's so easy to get up and running it's important to focus on running meaningful tests which you've developed using insights from your Google Analytics data. Don't forget (if you haven't already) to request an invite to get early access.